Ok, I give up.
There have been so many mails asking for this kit that I just have to do this, before I lose my sanity replying so many such emails.
The thing is, I used to sell "my baby" as a kit but I wasn't prepared for the technical support needed. It is assumed when you buy such a kit, you have some basic electronic knowledge. You could read/measure a resistor, identify which is a capacitor, you could solder, you know which wires go where…
Unfortunately, the reason for buying a kit sometimes is purely absurd like "I want to save a few bucks". Well mister, when you screw her up, you lose A LOT.
I have seen some Monicas so badly built, it will be a miracle if she sings!
Please do not treat this as a soldering exercise.
Please do not buy this just to "save a few bucks".
Please do not even bother to attempt it if you don't own a multimeter and/or can't read resistor codes.
Please do not even bother if you can't tell red wire is meant to go to +12VDC and black wire goes to GND.
Please, if you screw up wiring the power supply and permanently damage Monica, don't blame me!
Please do not even read further if you feel that I'm being mean!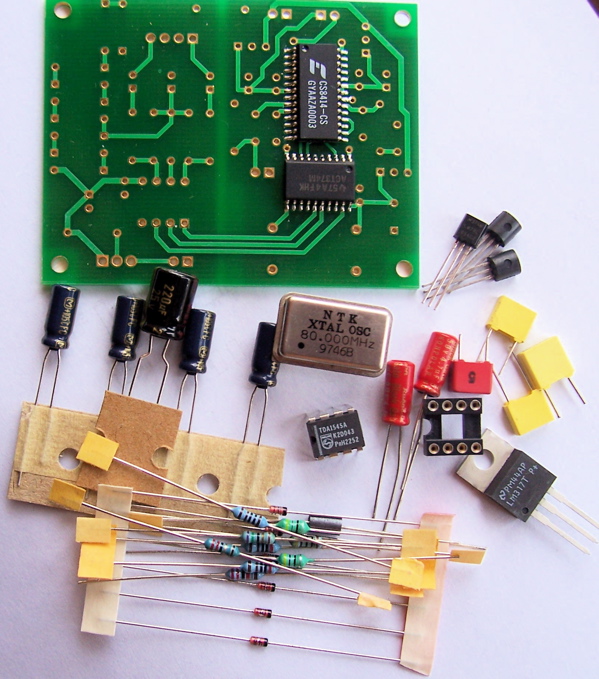 There, ah… Had to let that out. Feel better now.
The point is, if you purchase the kit, it is assumed you could complete it. If you get stuck, I'll help you but do realize that I may not reply you instantly so it's best that you post on the forum. http://diyparadise.com/yabb
Posting on forum has another benefit. Other folks can just read/search for the answer to their queries if it has been asked before.
Okay, after reading all this, if you still dare to tread these choppy waters, go ahead!
You may want to read this page too, Cloning Monica. This explains the component choices. Note that I solder every Monica on the ESD sheet. You better do so to avoid ESD damage!
16 December 2006 | diyparadise | Comments