some Coral enclosures for you

Some Coral Enclosures

By now, if you already have the Coral Flat 6s and 8s, you should put it in a proper enclosure and let it sing. I did some modelling and apparently, the enclosures recommended by Coral itself is pretty good. Which shouldn't be suprising…


But first of all, here are the T/S parameters of Flat 8 and Flat 6 as measured by Mr CG Ew after a run in of 50 hours. Thanks Mr Ew!

| | | |
| --- | --- | --- |
| Parameter | Coral Flat 8A | Coral Flat 6B |
| Fo | 54Hz | 68Hz |
| Qms | 7.312 | 5.671 |
| Qes | 0.52738 | 0.433 |
| Qts | 0.4919 | 0.402 |
| Vas | 60.319 L | 31.346 L |

Enclosures recommended by Corals, taken from Coral brochures/catalogs. Also, refer East Marine Drive, a good source of info on the Corals.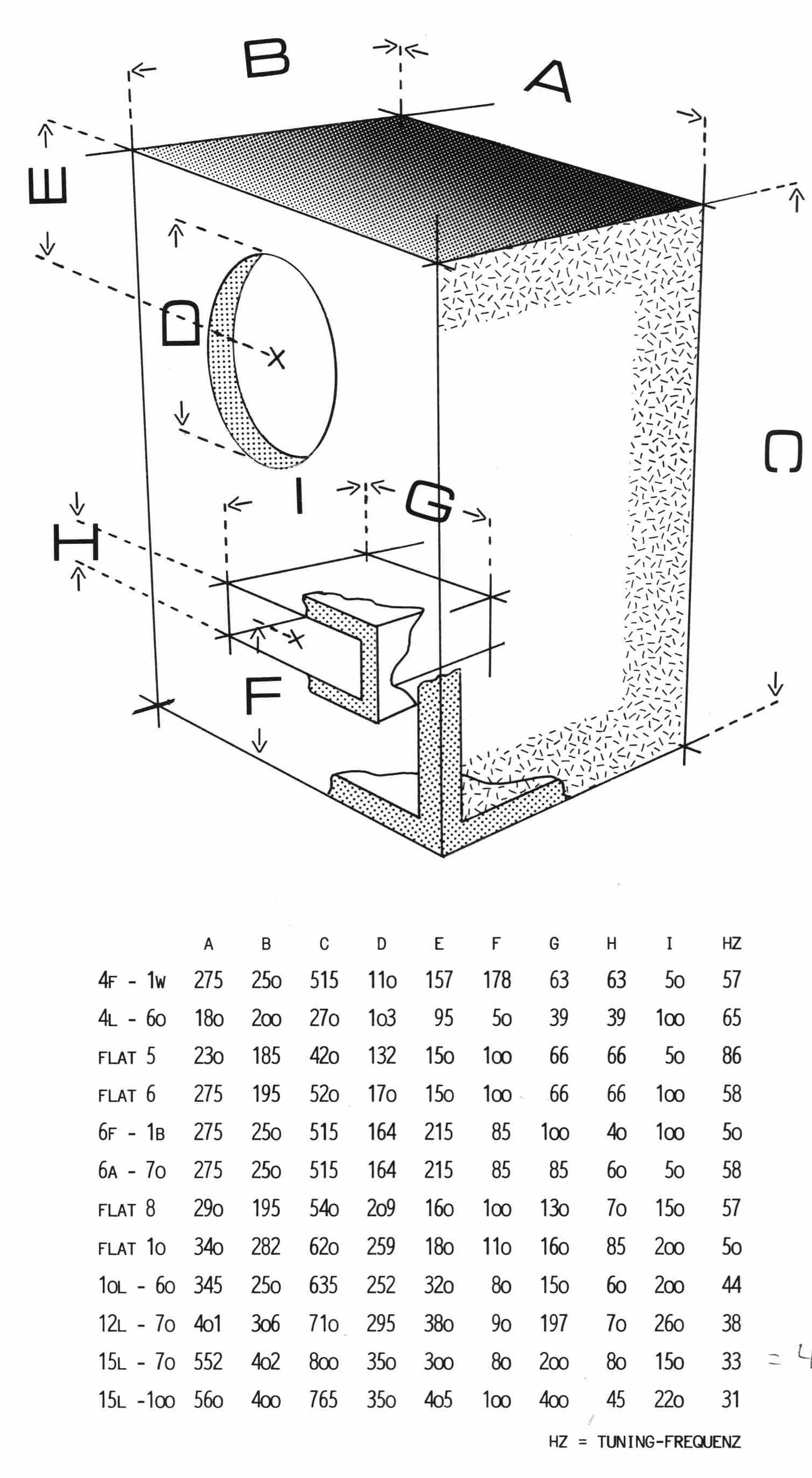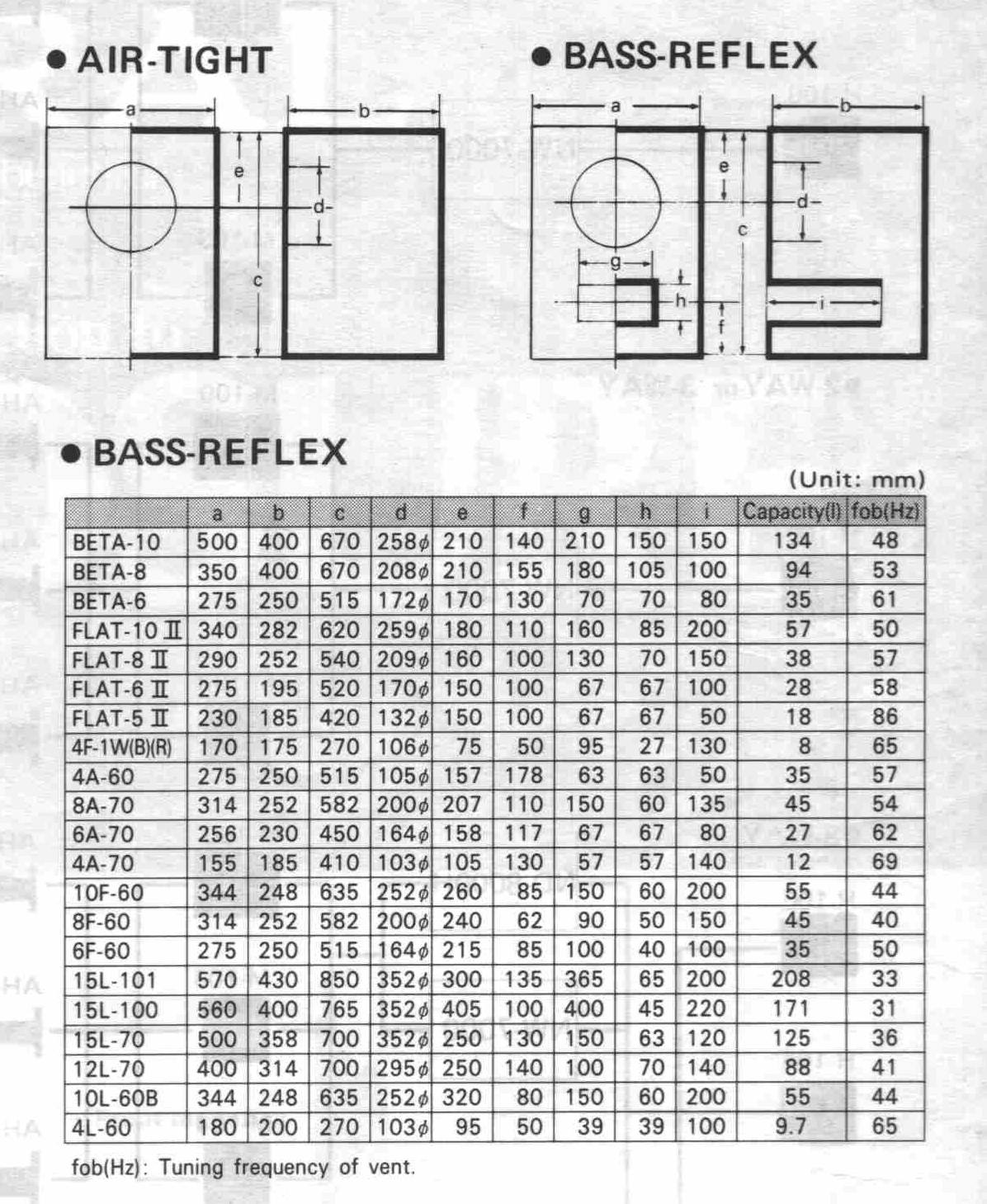 Here is a different design for the Flat 8s, supposedly from an old Danish hifi mag in the 70s.
Bass reflex, taller box.
Here's the dimensions for the above design. Dimensions are external dimensions. Use 18/20mm or 3/4″ plywood.
The Danish mag calls for a port of certain length but simulation shows best result with 3/4″ length,
meaning using the baffle as port length. Anyway, feel free to "tune" the bass to your liking later by
adjusting port length. Pardon my poor "drawing".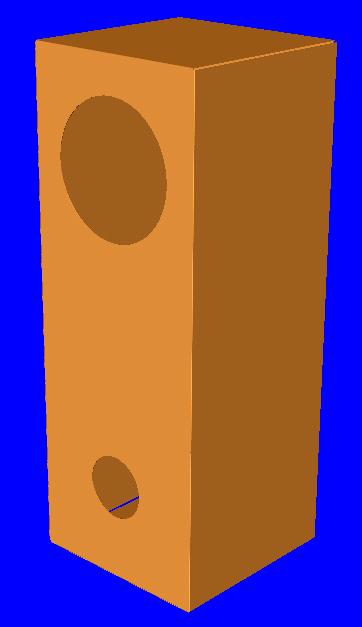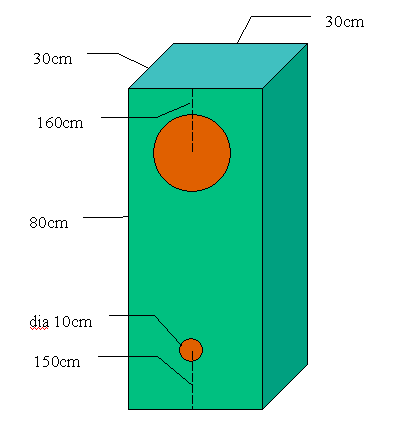 Suprise! Suprise! A customer of mine found that using
the Flat 8 in this "Multi-Duct" bass reflex enclosure meant
for the Beta 8 sounds very good as well.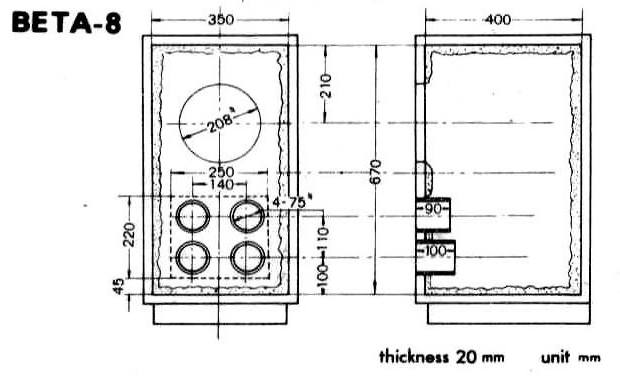 This is for the Flat 6s. Note that it uses 2 Flat 6 drivers.
No info as to the drivers are to be wired in series or parallel.
Looks very interesting.
I built it. Paralleled them. Perfect match for my Darling amp!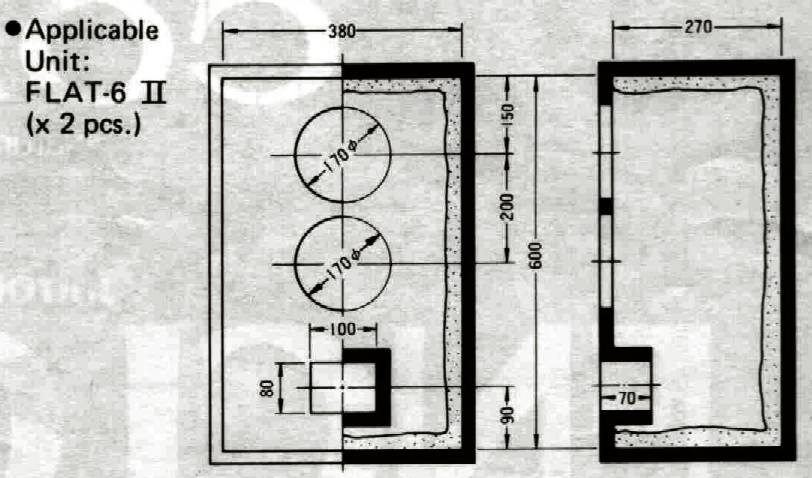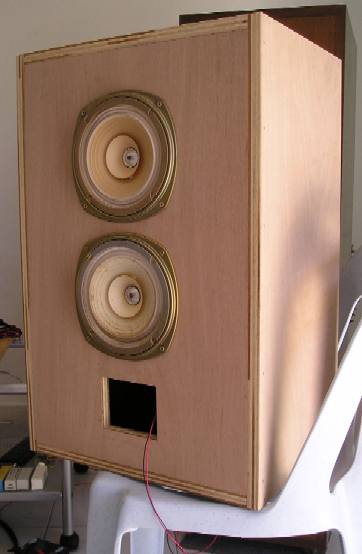 It seems to my untrained eyes, the T/S parameters for the Flat 8s
are quite similar to those of the Beta 8s. No wonder they sound good
in the bass reflex box meant for Beta 8s! If that is the case, I would
believe that horn loading the Flat 8s in this enclosure meant for the
Beta 8 will be a good bet as well. Back-loaded horn meant for Beta 8.

General rule of thumb. The bigger the enclosure, the better the sound! *hint*hint* the back-loaded horn!*wink*wink