We took part in an audio show for the first time!
Yeah, this is the Kuala Lumpur International AV Show 2008. Our debut at an audio show.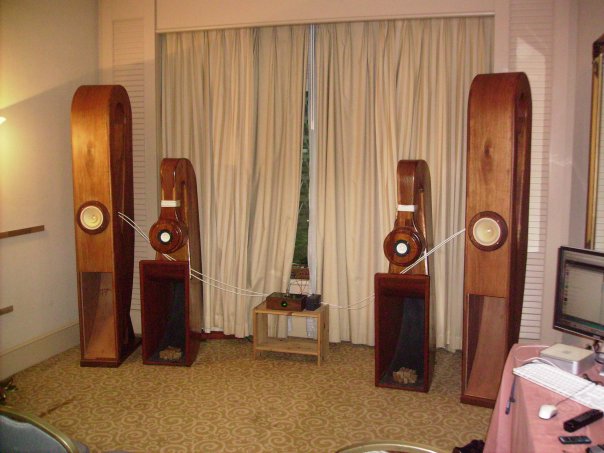 Note that source is from the Mac Mini on the far right.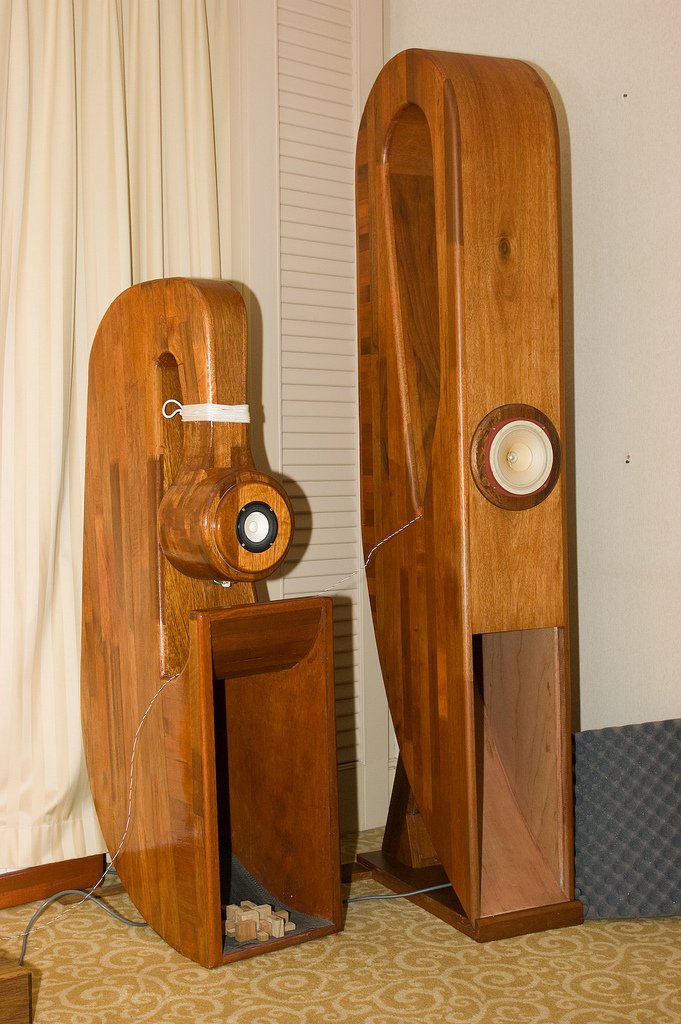 St Cloud and the Hedlund Horn. The St Cloud is more suitable for this small room but can't play that loud due to its 3″ driver. Most of the time we play the Coral Beta 6 in the Hedlund Horn. Most folks when they see both speakers, ask for bass!
Closer look.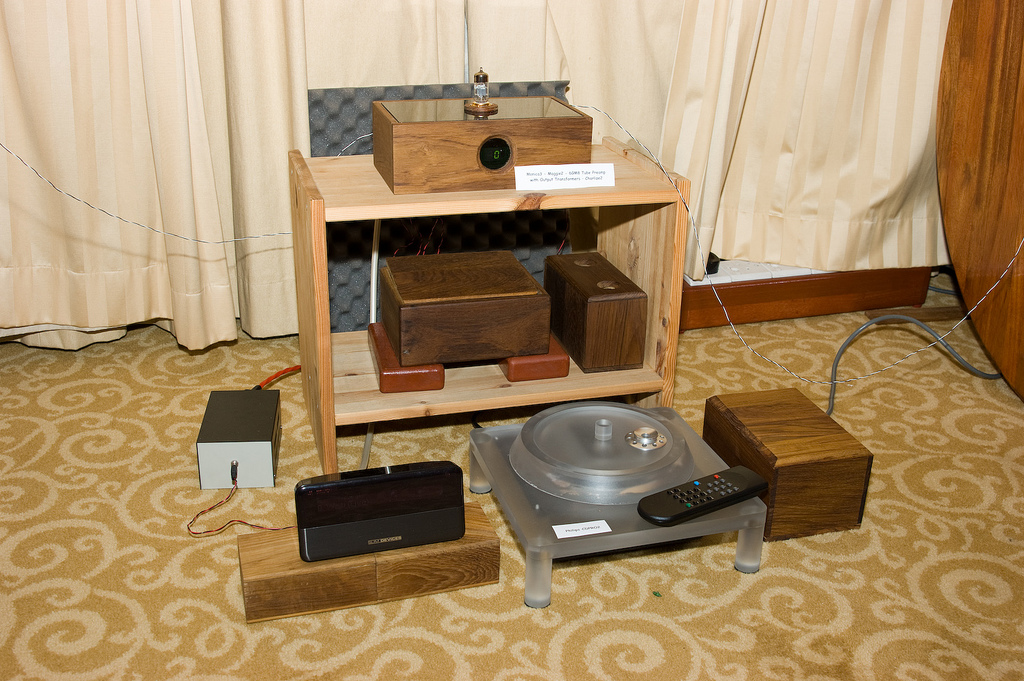 2 digital source is used alternately. The modified Squeezebox and the CDPRO2-based transport.
The top rack shelf is for signal path only. Bottom shelf for power supply. Each power supply has its own balanced isolation transformers.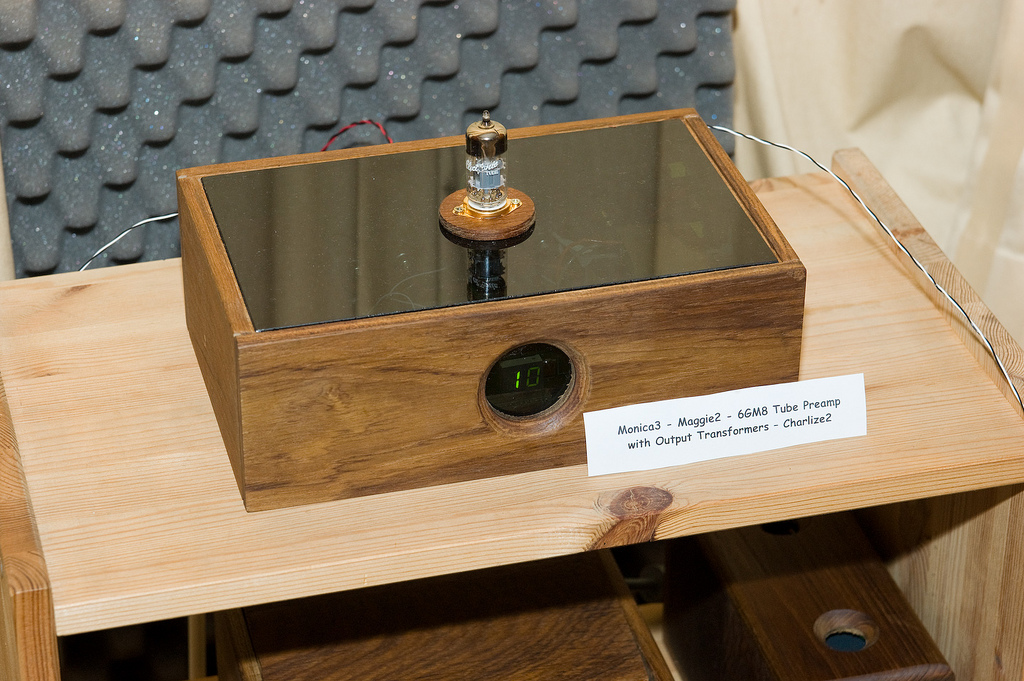 The all-in-one. Perhaps should call it "All or Nothing At All".
Requires a digital input and output goes to speakers!
The best interconnects are NO interconnects.
Enough about the system! My thoughts are blogged here.

KL International AV Show 2008 – First day