What's brewing at DIY Paradise…

Yeah folks, proud to say I'm done with moving house! The past few years have seen me move from one "shanty hut" to another. : ) All because the Tube Mafia has put a price for my big fat stupid head! So is it any suprising I'm venturing more into solid state these days?!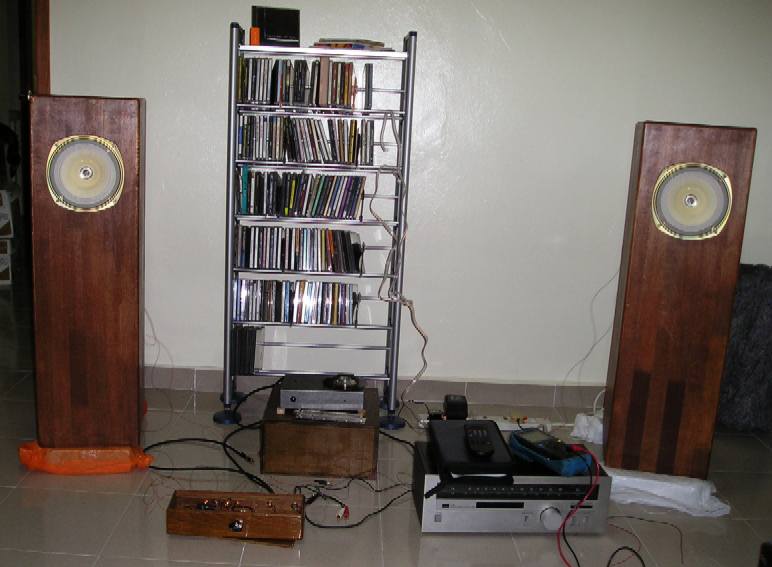 After a few moving sales, I learned to appreciate the value of simplicity, the value of minimalism. Now, not just "less in more" in circuitry terms, but also, "smaller is bigger". See above. CDPRO2 SPDIF output feeding "3-some" ( Monica2 and Charlize in gorgeous teak wood) driving a pair of Coral Flat 6s.

Hopefully in the next few weeks, we could offer Monica and Charlize in such gorgeous teak wood chassis. Tell you wife these are audio jewellery boxes, housing audio jewellery. : )