…Ode to Charlize…


Charlize oh CharlizeThis lass called Charlize

Awesome beauty and style

All grace and poise

Your beauty

Calms my spirit and mind

Bowls me over

Again and again and again…

And you haven't even heard her sing yet.
Yeah folks, in collaboration with Calv Acoustic Labs, we present you… Charlize.


Charlize is a Tripath Class-T amp based on the excellent Tripath TA2020. After mucking about with various Tripath chips (TA2021, TA2022, TA2024), the 2020 won us over by a large margin (like Charlize!).

Initially we decided to put out a kit but then we were torn between offering an "easy-to-build-but-compromising-sonics" kit versus a "hard-to-build-but-offers-superior-sonics" kit. So between the two, we went for the latter. Hey, you wouldn't compromise with Charlize, would you?


If you are wondering, usage of surface mount components is indeed a necessity for switching designs. This is because switching at 800kHz, copious amount of noise is released and if you don't channel this energy away, it'll get into your music. Let's restate this. It's a neccccccessssssssiiiitttttttyyyyyyyy!


I have had the priviledge of playing with another TA2020 kit that uses entirely through hole components and… lo and behold! We are happy to be justified in this regard. SMT indeed sounds BETTER.


So we'll be offering you fully soldered/assembled/tested Charlize. Yes! We do all the hard work for you! As PCB size is slightly smaller than a credit card and TA2020 doesn't even require a heatsink (it runs cool like us), it'll be really nifty to mount into your enclosure of choice.







Assembled/Tested Charlize
USD80 (RM280)
Fedex shipping to USA/Canada – USD17.
Fedex shipping to most parts of Europe – USD25.
Oh yeah, at this price, we are daft enough to offer you Elna Cerafine input caps and Rubycon "Super Low ESR" power supply caps. You can tell we are bowled over by Charlize!

Charlize Vital Statistics
Power ratings are always over-hyped. Some will call this 20W, while some says 10W. But ask them, at what THD? See for yourself here.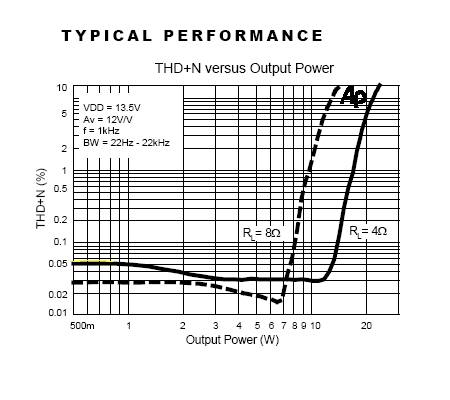 Wiring up Charlize
You can use a 12V battery or those wall mount adaptors that puts out 12VDC. Just verify with a multimeter it's really putting out 12VDC and not higher. Above 14VDC, say goodbye to Charlize! You can wire the input to a volume pot of 50kohm to make it an integrated amp or just plain RCA sockets. Please note as TA2020 output stage is bridged, DO NOT tie them to GND.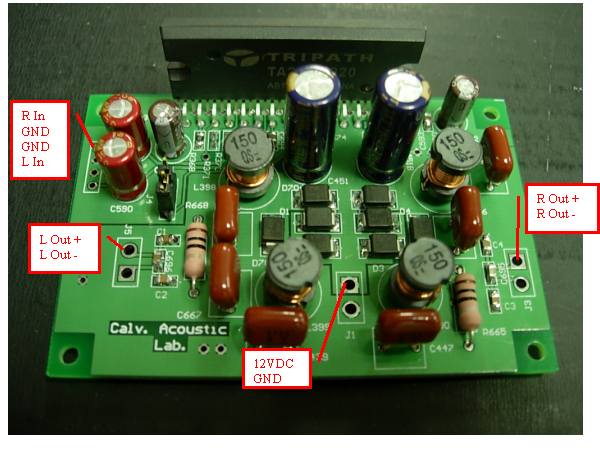 Important!
Please note that 12VDC is wired to square via of J1 and GND is wired to round via of J1.
In other words, when you receive Charlize, the white wire goes to 12VDC and black wire goes to GND.
Mistake here is catastrophic! Charlize will leave you forever!
Now you'll love Charlize even more!
Yup! Charlize with air core inductors. Smoother, better clarity, improvement all around! At the loss of slight dynamics though, but if your speakers are sensitive enough, get this! We tried many inductors before stumbling on the perfect combo of inductance and damping factor. But there's more to it! It had to be wound by virgins on a full moon's night! Any other way, you'll regret! (I tried winding some myself. It sounded fat at the bottom and thin at the top, just like me.) Since they are hard to come by these days (virgins), again we'll do all the hard work for you. We have this ultra-cool vendor who can even wind inductors/trans in his sleep do all this.
Assembled/Tested Charlize
with air core inductors
USD90 (RM315) 
Set of 4 air core inductors
USD13 (RM40)
Fedex shipping to USA/Canada – USD17.
Fedex shipping to most parts of Europe – USD25.
More wiring info for you.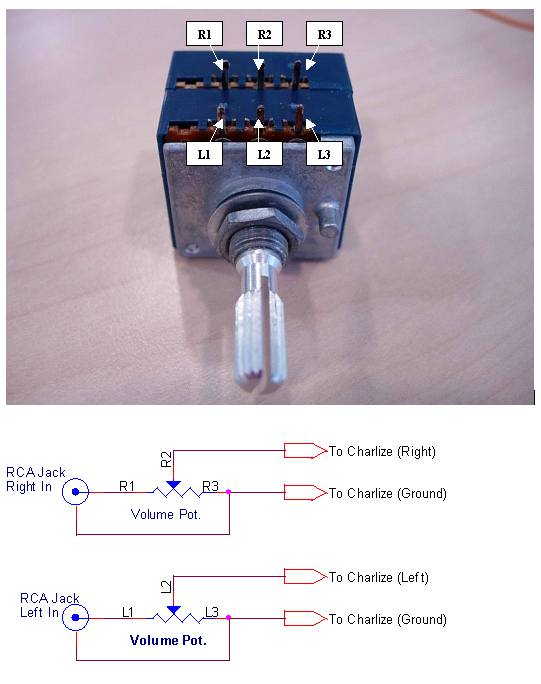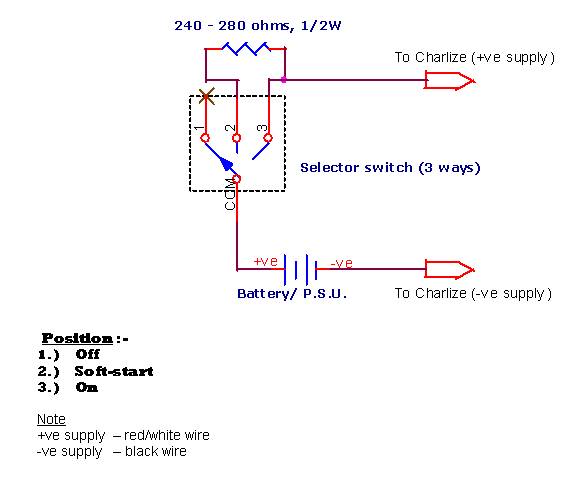 Can't find such a 3-way selector switch? Wire up a power switch, minus pin 1 of above selector. During OFF, Charlize will see less than 8VDC. She'll be sleeping like a baby. When you toggle the switch, she gets 12VDC and she's ready to sing!

Coming soon! Monica and Charlize invites YOU to a threesome!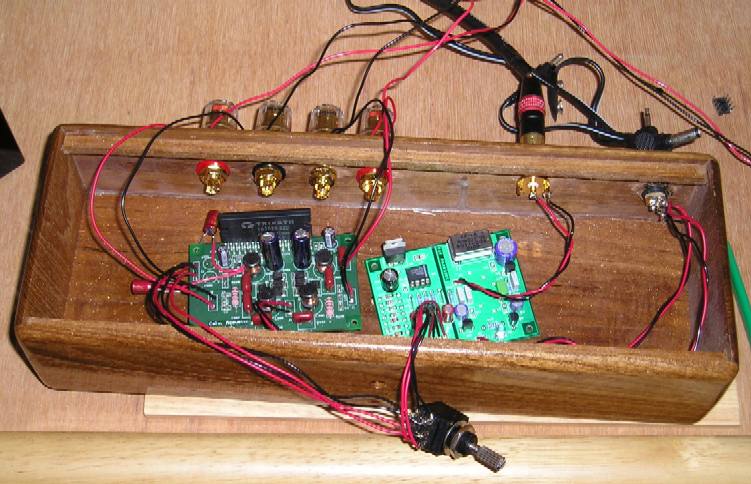 Order from our e-Store now! http://store.diyparadise.com