I have been so delighted with my Purist' Wet Dream that my evenings are spent lazying around on my Eames lounge chair with a glass of vintage Cabernet Sauvignon while listening to this extremely rare Baroque piece.
I'm in sonic heaven with my new amp now!
Wait!
I don't know about you but I'm certainly not like this. I know most folks would be satisfied with their tube amp after the first build but not me. I'm not like the 95% here. I'm an Alpha Diyer, I'm the top dog 5%.
But first of all, forgive me for I'm an uncouth fella. No, I don't spout Byron, I don't drink red wine or whatever the fancies that elitism hobbyists like audiophiles like to engage in. Instead, let me confess. I'm a pot bellied, hair receding, foul mouthed dude. Led Zep is my type of music and I love my brew of common man stout. In this regard, I'm the 95% Sir. Why heck, I even pick my nose in public. [*facepalm*]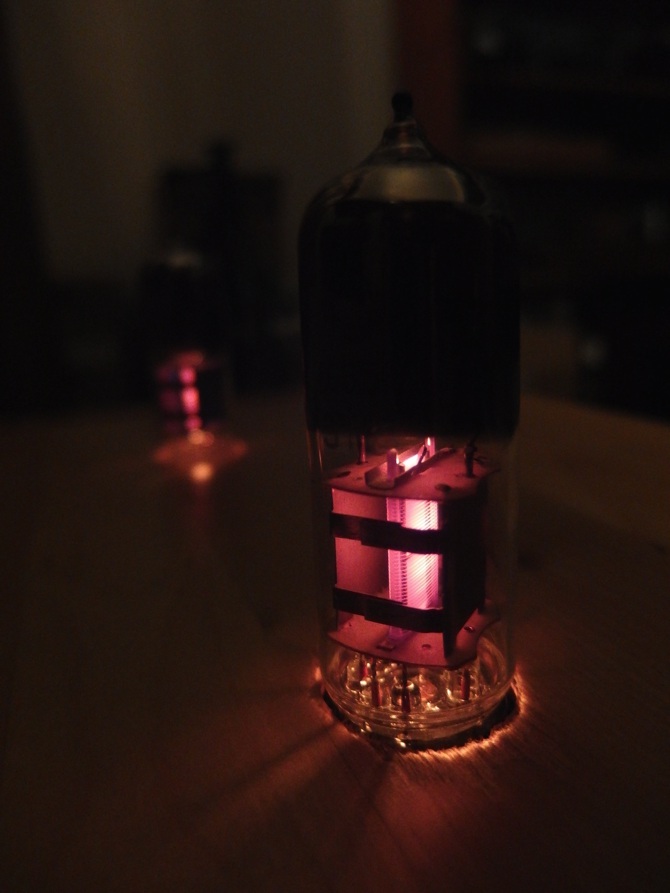 An Alpha Diyer is always exploring ways to improve on his system. So much so that in the back of his mind, a trip to a hardware store, departmental store, IKEA etc is always an audio excursion.
And so, I'll illustrate what an Alpha Diyer will do once he built his amp. And it's certainly no lounging around.
But first of all, let me introduce you to the Expletive Factor. You know the reaction when the sound improved by so much that you JUMP (standing up doesn't count) up from your seat and start spouting swear words, expletives… so bad that I can't even write them here? (I still want this site to be family friendly, okay?)
What we are looking for is BIG XXXXing improvement in sonics. Not subtle changes that you have to A-B like hell, until your face looks like you are constipating to hear the difference. Imagine an improvement so great that you leap out off your listening chair and spew the most colourful language known to mankind!
Better still, if you swear words that aren't in your daily vocabulary. That can only mean the sonic improvement is HUGE!
Okay, here's what an Alpha Diyer will start off with.
Build the best power supply you have heard — Very High Expletive Factor
I mean it. The best power supply you have built, heard and optimized. Not because some dude (like me) said so. We all value different things in audio so it's best to go back to your experience.
For me, I like choke input, lots of chokes, not too high capacitance and 100 Hz hum reduction via tuned choke.

I arrived at this supply after years of building tube amps. The 47uF caps are Solen metalized polypropylenes but the 20uFs are oil capacitors. Oh yes, the supply is HUGE, HEAVY and screams ALPHA all around. Notice there's no electrolytics anywhere.
Move beyond simple self bias stage — Very High Expletive Factor
Initially I had a simple self bias stage at the cathode. However, you can't move earth if you stop here. You got to experiment.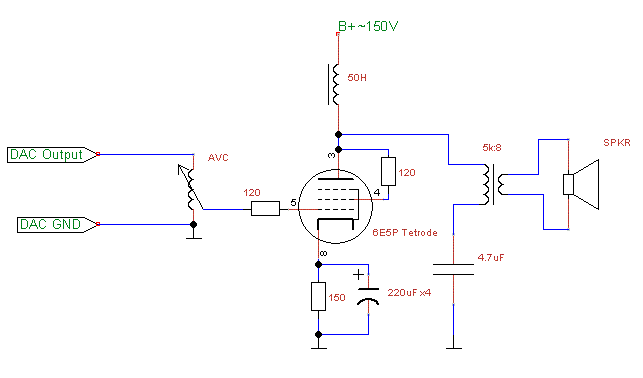 On another amp I built years ago, I used LED at the cathode and didn't quite like the sound. The bass got too boomy. Looking back, it could be the speakers' issue rather than the amp.
Anyway, for this mod, I'm using Cree Schottky diodes here, as illustrated by Maxamillion on Audio Asylum. 3 diodes gave me the cathode bias I need.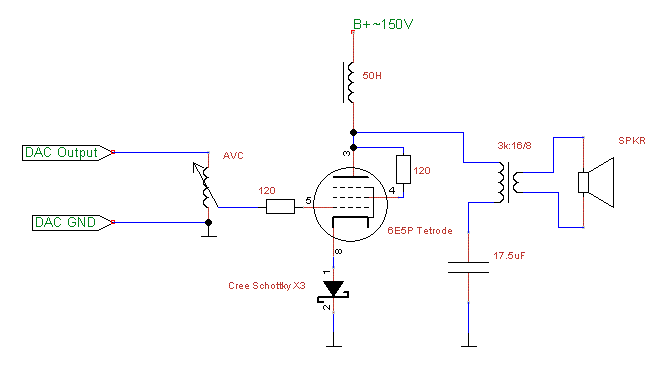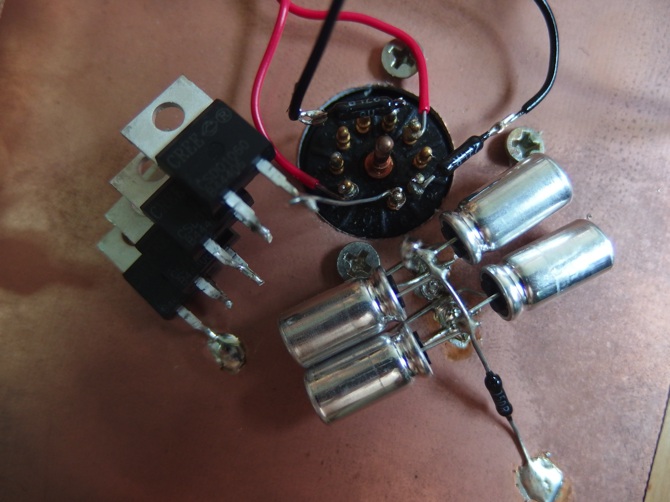 Optimize parafeed — High Expletive Factor
In my first build, I was using a 5k:8 parallel feed output transformer from Magnequest. The 4.7uF parafeed cap was optimized for bass response. A huge improvement over the initial 3.3uF.
As I was using 16 ohm speakers and I need a bit more gain from the tube, so I went for 3k:16 ohm trans also from Magnequest. Now the 4.7uF cap just doesn't give me enough impact.
I don't have any 6.8uF or larger caps. The next larger I have is a GE 17.5uF oiler so this went in and the bass impact came back after some running in.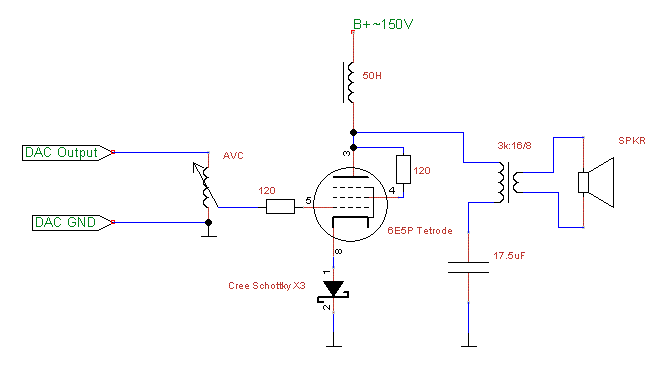 Less Gain Stages — High Expletive Factor
Every gain stage somehow changes the signal. So if you could get by with less, do it! The 6E5P could actually put out 1-2W of power but as my DAC only outputs ~2V, the output power delivered to the speakers is now only ~0.3W.
By right, I should put in another gain stage to squeeze out more power from the 6E5P but since my speakers don't need much power, I could get away with this. So what's wrong with 0.3W?
Optimize signal/return path — High Expletive Factor
This makes hell lotta difference! If you ever worked on PCB layouts on high speed digital designs, the phrases "short signal path", "return path", "ground plane" etc all carry significant meaning to you. I'm not smart so I suffered and learned the hard way before I learned all this and I'm still learning.
Okay, that's all I have done so far. In the spirit of this article, I'm not done yet! To be tried in the near future…
WE coupling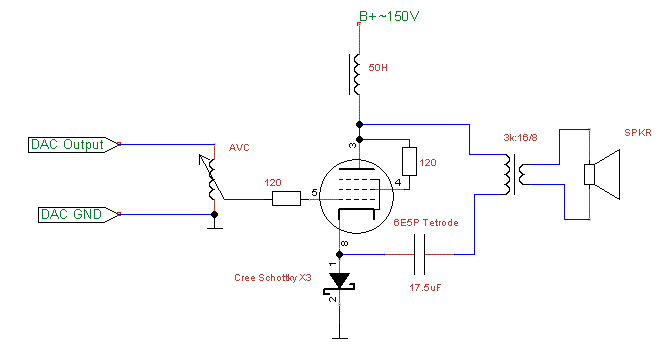 Try other spud tubes
Top of my head, 417, 5842, 6C45pi, 7788… Actually I have all these tubes in hand…