Mr. Chang
DIY Extraordinaire
It's not very often that I meet a
DIY extraordinaire like Mr. Chang here. His work puts many commercial amps to
shame…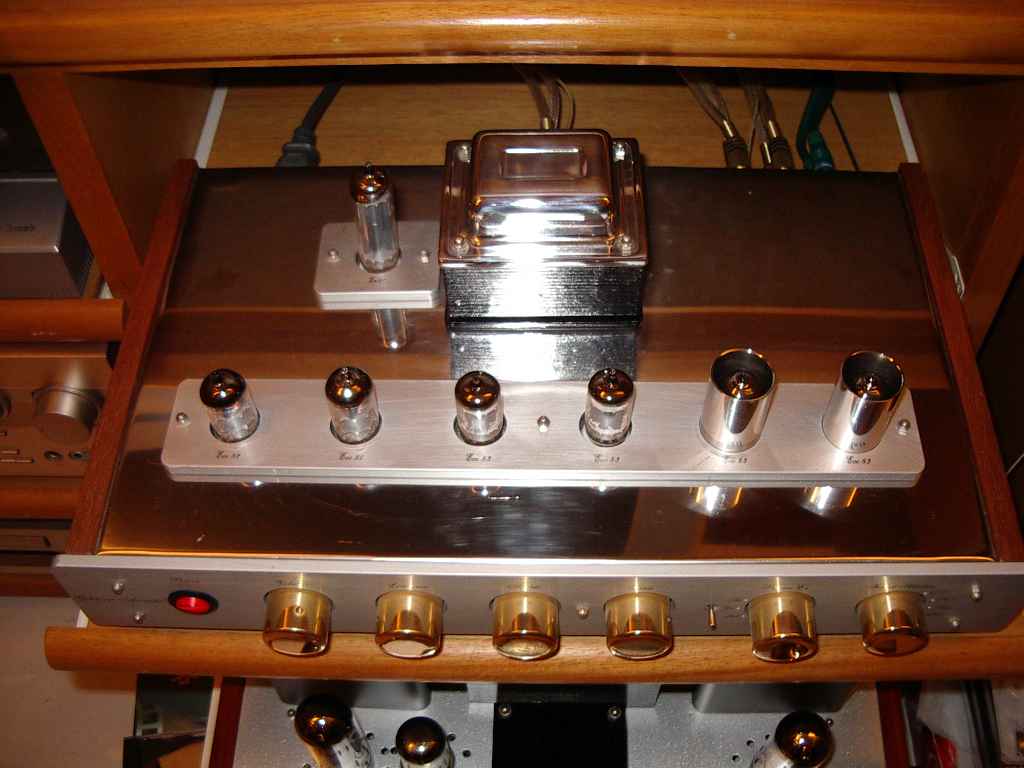 This is a tube preamp based on a
Sansui circuit. It has phono functions in addition to tone controls, loudness
switch etc. Beautiful eh? If you click on the picture, you'll be rewarded with a
better view. Check out the silkscreen…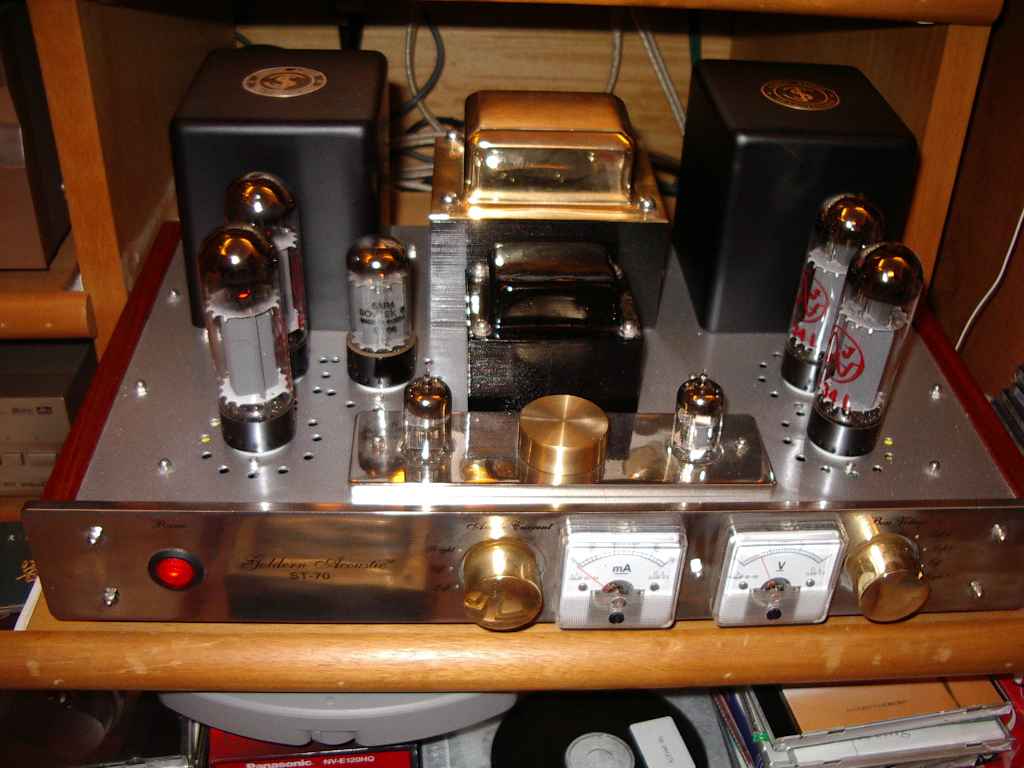 Aha! A Dynaco ST70 clone! A switch
in front allows the user to select between different driver tubes, as used in
different generations of ST70. The voltage and current gauge is used to monitor
the bias of the EL34s. The switch on the right selects which output tube you
want to monitor! Currently using JJ E34L tubes.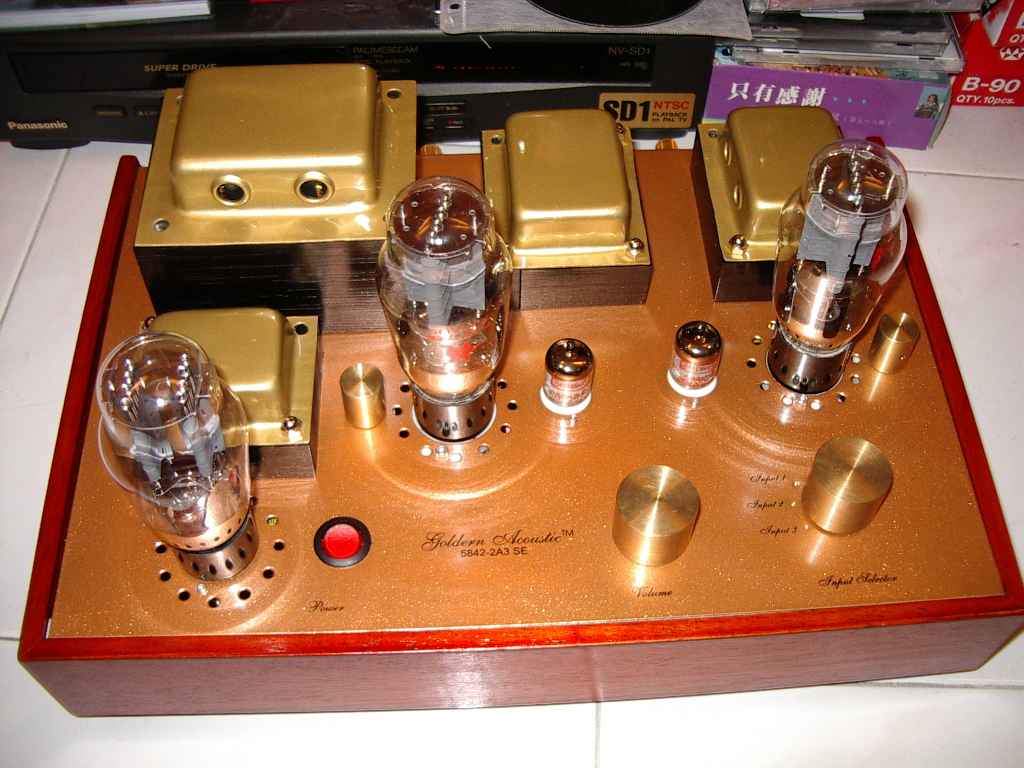 I actually promised Mr. Chang I
will build this circuit before passing over to him but too much work got to me
and before I knew it, Mr. Chang got it built! Circuit can be viewed on Projects
page. Circuit is 5842 driving 2A3, SE of course. The tiny output transformers at
the rear are Hammond 125ESEs. They might be a little tiny for a 2A3 but
listening is believing! Give me this amp any day over commercial amps! As you
can see, Mr. Chang took extra steps to enclose the power trans, Hammond 10H
choke and the 125ESEs. 
The attention to detail is
unbelievable! 
Great craftsmanship!
Way to go! 
Great job! 
Well done! 
You certainly inspire me!