Digital audio has come a long way. From the introduction of compact disc to today's high resolution media, we have indeed covered lots of bytes, err miles. Bearing this in mind, how does a "vintage" DAC chip of circa 1993 fare in today's high rez media?
Charles Altman from Altman Micro Machines explains what is more important for digital audio is the sampling rate of our media rather than number of bits. Have a read on his page. Don't worry, I'll wait.
Thanks for coming back.
So the higher the sampling rate, the better it is for our "signal reconstruction". Hey, that's what a DAC does basically.
So how about some real life example? How does Monica's TDA1545A cope with higher sampled material.
And thus, I began my experiment.
But I hit a snag. Apparently, high resolution test tones are not easily available. 44.1/16 versions abound but not higher rez. Fortunately, you could create your own high rez wave files by using Linear Tech's excellent LTSpice.
I also have a bigger problem in that I don't have a media capable of high resolution. For the sake of you dear readers, I have to spend money… [another excuse to buy!] and I bought a John Kenny modified I2S Hiface module.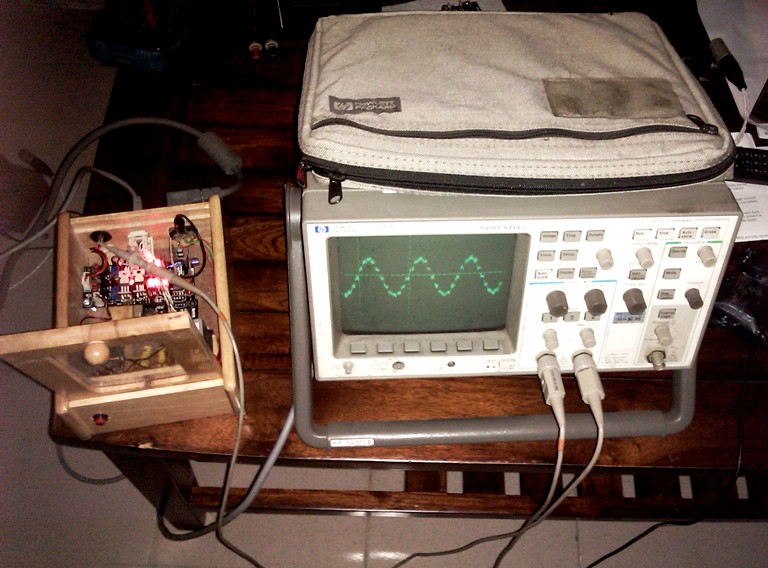 The signal path is now… Mac Mini -> jkenny I2S Hiface -> I2S Monica. Software is Channel D's Pure Music Player and music library is via iTunes.
Oh yeah, did I mention I built a new I2S Monica as well?
Did I mention I had to haul the whole Mac Mini setup to the listening hall?
All this done [phew!], began feeding test tones. Please note that these test tones are created using the described sampling frequency. Note that no software/hardware upsamping nor over sampling is performed at all.
44.1kHz sampled
1kHz sine wave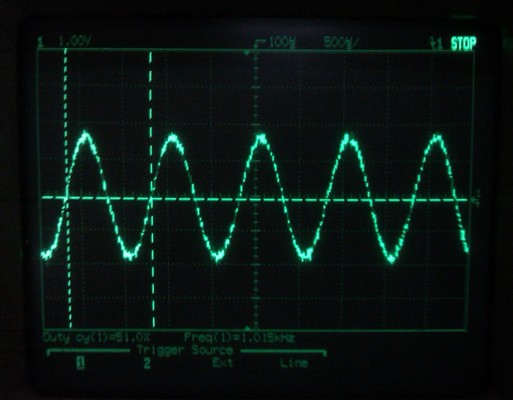 10kHz sine wave.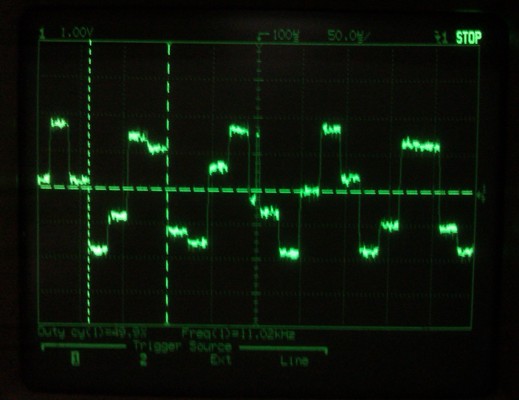 16kHz sine wave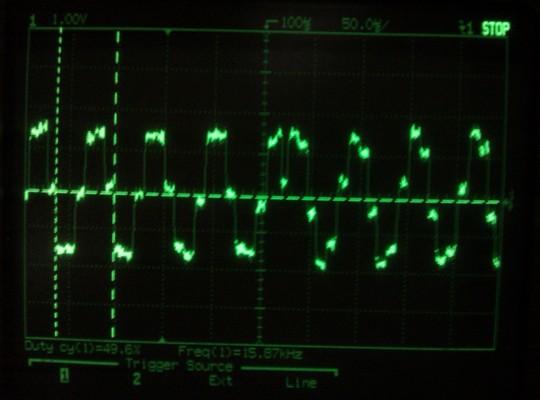 As you could see above, 10kHz above, the DAC is struggling to reconstruct the sine waves.
96kHz sampled
1kHz sine wave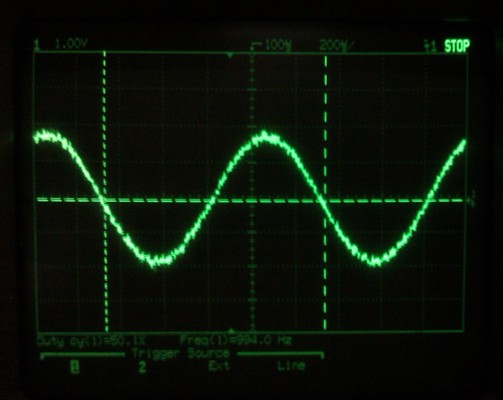 10kHz sine wave.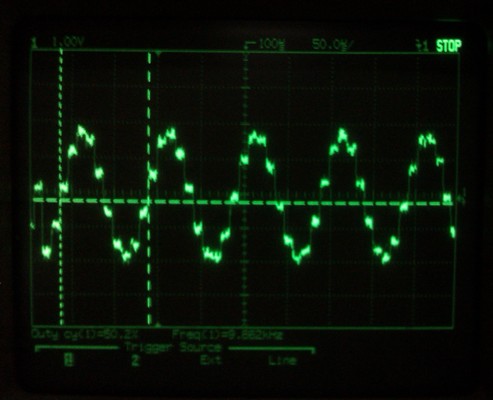 16kHz sine wave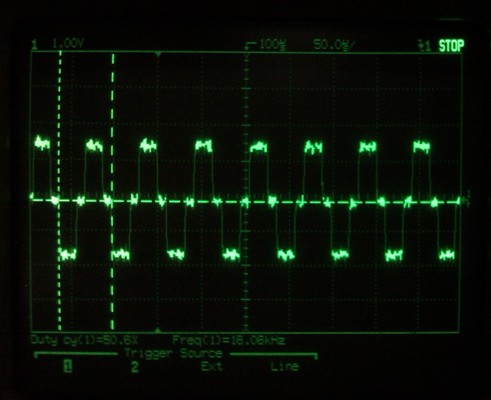 10kHz is still decent but 16kHz is a stretch…
192kHz sampled
1kHz sine wave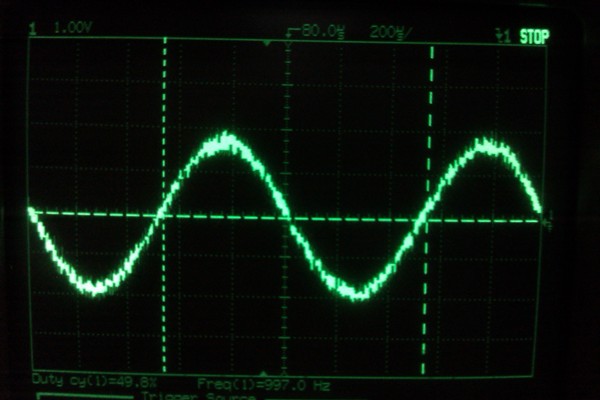 10kHz sine wave.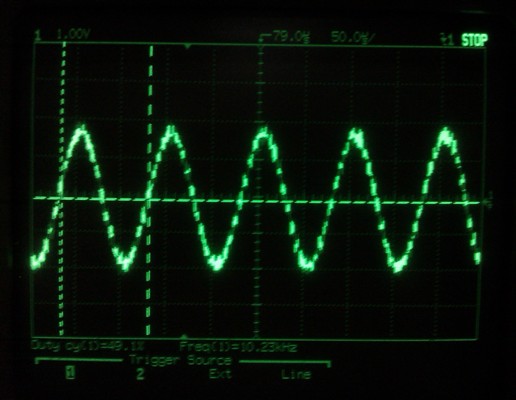 16kHz sine wave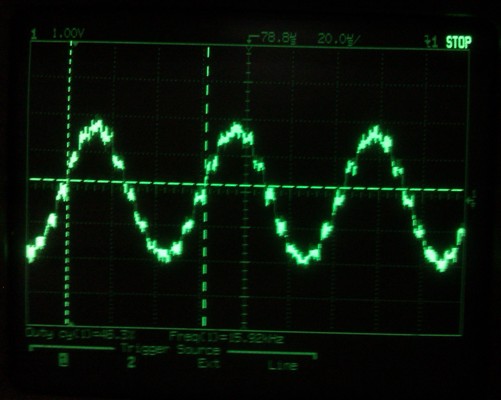 Wow! 16kHz is no problem here!
So what does all this tell me?
The problem of digital audio is not in the equipment. It is in the material. We just need higher sampled data to begin with.
If fed high resolution material, our "vintage" DAC chip is far from an old clunker. It is still capable of reconstructing the signals properly.
In other words, Old is Gold.  ha ha!